Certificates of Deposit
Give your business a savings boost. A certificate of deposit combines security and strength, with higher returns on your money than a regular savings account. At Central Bank, our helpful staff will personally guide you to lock in a competitive fixed rate and help you choose the term that best fits your business needs.
A risk-free way to invest in your future

Competitive, fixed interest rates available in a variety of terms

Annual percentage yield assumes interest will remain on deposit until maturity.

A withdrawal of interest or fees will reduce earnings.

Early withdrawal penalties may apply

Automatically renewable for your convenience with a 10 day grace period.

Interest can compound back into CD or can be deposited to your Central Bank checking or savings account.

Higher earnings than regular savings

Terms from one month to 5 years

Expert personalized service

$2,500 minimum deposit to open
Ready to switch to a Central Bank account?
Central Bank recognizes the ever-changing needs of small businesses. We understand that as a business owner you are important to the local community, help create jobs and make it a better place. You show that with good ideas along with hard work, innovation, and a strong work ethic- the American dream is still possible.
At Central Bank we offer a variety of business products and financing solutions that can meet the needs of your business. Our team will help you every step of the way. Whether you are a small business owner or a corporate executive, we have products and services to help you in your goal to create, build and deliver a growing and profitable business. We have assembled an experienced team that is ready and able to deliver their local market experience to assist in your personal and business needs. At Central Bank YOU are our most important priority. Building long-term relationships with you is our most important job. We promise to remain Focused on You!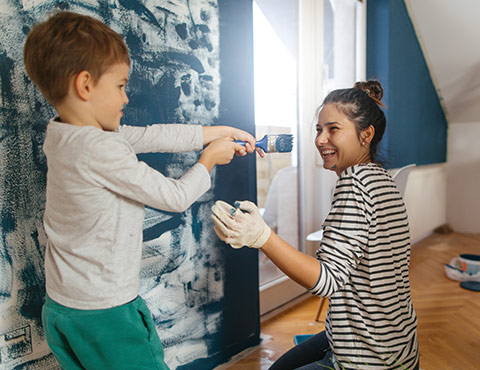 Mortgage
Let's get you moved in
We're ready when you are! Contact us today to get your mortgage loan started.