Lost, Stolen or Fraud on your Debit Card?

To report lost, missing, stolen or unauthorized use:
During business hours, please call us immediately at 813.929.4477 or 866.518.2265

Lost, Missing or stolen after hours: 888.297.3416

Fraud or Unauthorized use after hours: 800.237.8990


If you are outside the US, call 206.352.4990
When the bank detects suspected fraud, you may receive a fraud text from short code 96923 or a text or phone call from 888.297.3416. We ask that you respond as quickly as possible to help prevent possible fraud on your card. Thank you.
IMPORTANT INFORMATION REGARDING USE OF YOUR DEBIT/MASTERCARD
In an effort to help prevent Identity Theft and Fraud you may be required to use your PIN number to complete certain transactions. These transactions will be based upon national data involving fraud.
WHAT DOES THIS MEAN TO YOU?

It will be important for you to know your PIN number. In transactions where you select Credit, the payment may be declined. If this happens, simply repeat the payment selecting Debit and enter your PIN.

We understand that at times this may be inconvenient, and we apologize in advance. However, we are doing everything we can to help prevent you from Identity Theft and Fraud. Thank you for banking with Central Bank where we are always Focused on You.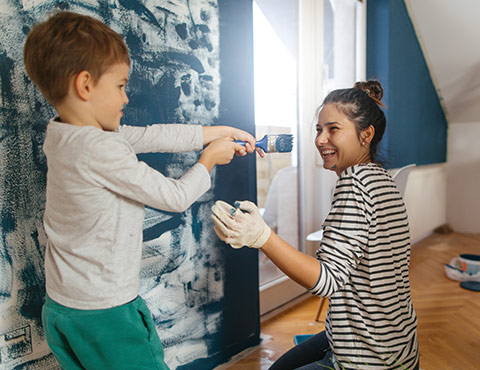 Mortgage
Let's get you moved in
We're ready when you are! Contact us today to get your mortgage loan started.