Want to bank with a bank that offers personal, individual service? Then meet the team at Central Bank. Central Bank employs local management and staff with deep roots in the community.
At Central Bank you can talk with someone who can open an account, correct an error, ensure security, wire money, or give you some special assistance. We value each customer and your satisfaction matters to us.
The team at Central Bank takes pride in knowing our customers. We will take the time to listen and to understand. We answer the phone ourselves and do not have an automated phone system. We treat all of our customers fairly and solve any problems promptly. We are always there to help with any issues.
At Central Bank YOU are our most important priority. Building long-term relationships with you is our most important job. That means the details of your personal banking are opportunities for us to show just how important you are. We're the bank that can help you choose the best products and services to complement your personal financial goals in terms of your lifestyle, your family, and your future plans.
DEBIT CARD INFO (INCLUDING LOST-STOLEN-FRAUD)
Free Debit Card
Make purchases quicker, safer, and easier than with checks or cash. Your free Central Bank MasterCard® debit card is accepted for purchases virtually anywhere. You can also use it to withdraw cash or check balances 24 hours a day at any ATM.
More convenient than writing checks

Safer than carrying cash

Access funds and account info at any ATM, 24/7

No finance charges or late fees

Accepted worldwide for purchases
Fees and Charges:
No annual card fee.

FREE Withdrawals at Central Bank and Publix Presto©

Central Bank does NOT charge you for using another bank to withdraw funds. We are unable to control fees charged by the other bank. 
IMPORTANT INFORMATION REGARDING USE OF YOUR DEBIT/MASTERCARD
In an effort to help prevent Identity Theft and Fraud you may be required to use your PIN number to complete certain transactions. These transactions will be based upon national data involving fraud.
WHAT DOES THIS MEAN TO YOU?
It will be important for you to know your PIN number. In transactions where you select Credit, the payment may be declined. If this happens, simply repeat the payment selecting Debit and enter your PIN.
We understand that at times this may be inconvenient, and we apologize in advance. However, we are doing everything we can to help prevent you from Identity Theft and Fraud. Thank you for banking with Central Bank where we are always Focused on You.
---
Lost, Stolen or Fraud on your Debit Card?
To report lost, missing, stolen or unauthorized use:

During business hours, please call us immediately at 813.929.4477 or 866.518.2265
Lost, Missing or stolen after hours: 888.297.3416
Fraud or Unauthorized use after hours: 800.237.8990

If you are outside the US, call 206.352.4990
When the bank detects suspected fraud, you may receive a fraud text from short code 96923 or a text or phone call from 888.297.3416. We ask that you respond as quickly as possible to help prevent possible fraud on your card. Thank you.
Keep your important papers and other belongings safe and in one place, with our reasonable safe deposit boxes. They are available in numerous sizes. You can 'visit' your box as many times as you need, during normal lobby hours.
You can have the annual fee automatically paid from your Central Bank checking or savings account- one less thing to worry about. All box sizes are not available at all locations. Box sizes subject to availability.
| Size | Annual Price |
| --- | --- |
| 3 x 5 | $35.00 |
| 5 x 5 | $45.00 |
| 3 x 10 | $60.00 |
| 5 x 10 | $70.00 |
| 10 x 10 | $90.00 |
Drop off your after-hours deposits in our safe night drops located in our drive-thru. Deposits will be credited the morning of the next business day. Deposits made at the night depository after 9 AM will not be processed until the following day. If you need the funds deposited immediately, please see a teller or customer service representative.
If you are a Central Bank customer, enjoy the convenience of wire transfers. Money may be wired both domestically or to international locations. This is a convenient, quick and safe way to transfer large amounts of money. See our
Miscellaneous Fee schedule
for more information.
When wiring domestic funds TO Central Bank, please use the following information:
Central Bank
20701 Bruce B. Downs Blvd.
Tampa, FL 33647
ABA/Routing # 063116203
For Final Credit To:
Central Bank Customer Name
Central Bank Customer Account Number
INTERNATIONAL INCOMING WIRES
CenterState Bank of Florida, N.A.
400 Interstate North Parkway, Suite 1200
Atlanta, GA 30339
Swift Bic: CSBKUS33
Routing: 063116737
Beneficiary: Central Bank
Account: 20116141

For Further Credit to:
Central Bank Customer Name
Central Bank Customer Account Number
 Teller Services for Customers Only
Cashiers checks

Notary Services

Signature Guarantee
FREE OVERDRAF​T PROTECTION TRANSFERS
Sign up for Account-to-Account Overdraft Protection and if your checking account overdraws, we can transfer funds from a linked account. For free. So you do not need to worry when it is time to write a big check.
From your savings or checking:
Cover checks or drafts for insufficient funds

Funds transferred in increments of $50 from your other account

Easy to manage; transfers occur automatically upon overdraft

Easy set up process


Funds must be available in your other Central Bank account to transfer

Added peace of mind; know you are always covered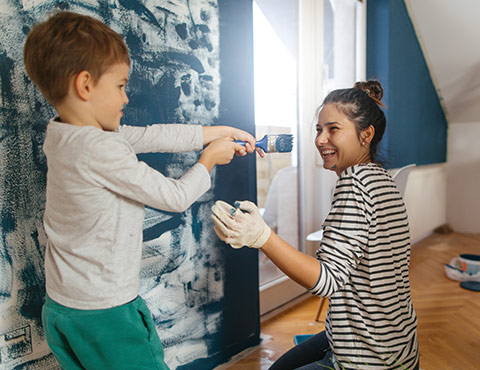 Mortgage
Let's get you moved in
We're ready when you are! Contact us today to get your mortgage loan started.