Regulation GG - Unlawful Internet Gambling Enforcement Act (UIGEA)
This act is intended to restrict unlawful wagering via internet gambling sites by individuals through blocking them from making payments to finance their wagers. It is Central Bank's policy to NOT open Internet Gambling accounts.
Additional Screening of Commercial Accounts at Account Opening
Central Bank will conduct additional screening of commercial accounts at account opening to prevent a commercial entity acting as an online casino from opening an account.  
Restricting Card Transactions
Transactions financing wagers of unlawful internet gambling via credit or debits cards are required to be blocked.  Central Bank does not issue credit cards, but does issue Master Card debit cards. Central Bank will rely on the policies and procedures developed by the card system operators (MasterCard) to block prohibited transactions.
When Restricted Transaction Are Known
If Central Bank obtains "actual knowledge" that a commercial account is processing restricted transactions the bank's policy will be to:
Conduct additional due diligence on the commercial customer to determine if the account holder has the legal authority to do so

If they do not, warn the customer and then close the account

Even if they do have legal authority then Central Bank will still close the account.

Commercial Account Notice
Central Bank is required to communicate to our commercial customers that restricted transactions are prohibited under UIGEA. This communication is noted on the Terms and Conditions Notice that is provided to customers at the time of account opening.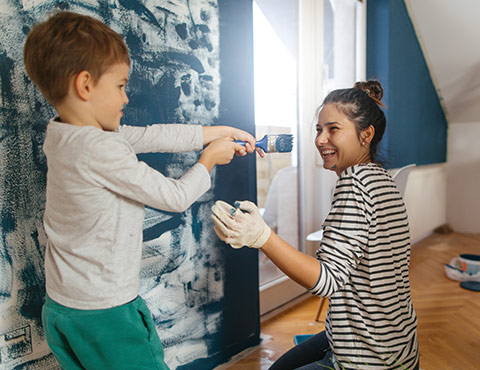 Business
Business accounts to cover all your bases
Check your balance, make deposits, transfer funds all without having to leave the office or store!