Financial Education

Consumer Compliance Policies
ADA Policy
SUMMARY OF CENTRAL BANK'S POLICY FOR ENSURING EFFECTIVE COMMUNICATIONS WITH INDIVIDUALS WITH DISABILITIES.

It is the policy of Central Bank (CB) to ensure that communications with individuals with disabilities are as effective as communications with individuals without disabilities, consistent with the requirements of Title III of the Americans with Disabilities Act (ADA) and the regulations implementing Title III. To meet this obligation, CB will provide, free of charge, appropriate auxiliary aids and services, whenever necessary, to ensure that individuals with disabilities have an equal opportunity to participate in, and benefit from, CB's goods, services, facilities, privileges, advantages, or accommodations. This policy applies to all members of the public with disabilities contacting or attempting to contact CB's services, locations, and facilities.
A COPY OF CB'S ADA POLICY WILL BE MADE AVAILABLE TO ANY MEMBER OF THE PUBLIC UPON REQUEST.

Tell us what you think about our website, our products, our organization, or anything else that comes to mind. We welcome all of your comments and suggestions.
Please note that emails are not secure transmissions so remember never to send account numbers, social security numbers or any other information you would like to keep private to Central Bank in the form of a Feedback form or an email.
Annual Disclosure Statement

Notice to all Customers of  Central Bank
In accordance with part 350 of the Federal Deposit Insurance Corporation's Regulation (disclosure of financial and other information by FDIC insured state non-member banks), Central Bank will make available an annual disclosure statement. Requests for the disclosure statement can be directed to:
Chief Financial Officer
20701 Bruce B. Downs Blvd.
Tampa, FL 33647
or by telephoning 813.929.4477
The annual disclosure statement has not been reviewed for accuracy or relevance by the Federal Deposit Insurance Corporation.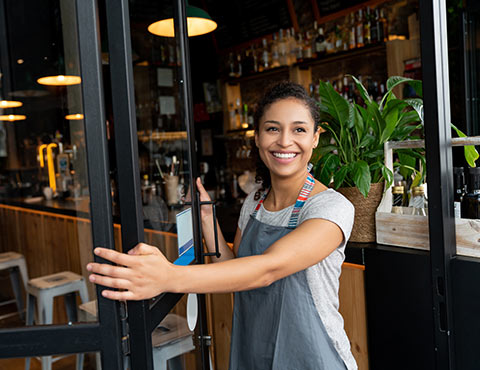 Business
Business accounts to cover all your bases
Check your balance, make deposits, transfer funds all without having to leave the office or store!