Certificates of Deposit

A certificate of deposit combines security and strength, with higher returns on your money than a regular savings account. At Central Bank, our helpful staff will personally guide you to lock in a competitive fixed rate and choose the term that best fits your savings needs.
A risk-free way to invest in your future

Competitive, fixed interest rates available in a variety of terms

Annual percentage yield assumes interest will remain on deposit until maturity.

A withdrawal of interest or fees will reduce earnings.

Early withdrawal penalties may apply

Automatically renewable for your convenience with a 10 day grace period.

Interest can compound back into CD or can be deposited to your Central Bank checking or savings account.

Higher earnings than regular savings

Terms from one month to 5 years

Expert personalized service

$2,500 minimum deposit to open
Call your local office for current terms, specials and rates.
Ready to switch to a Central Bank account?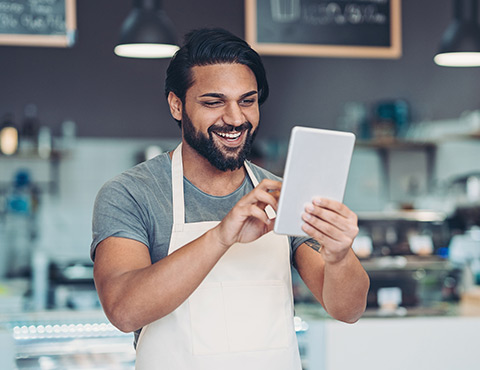 BA Lending
Let's take that BIG first step! 
If you're ready to get started with your dream business, or you need cashflow, let us help!