When it's time to move forward with your business—whether it's to buy property, equipment, construction, inventory, or just about any other need,—Central Bank can help with a customized loan. We offer a wide array of options, with quick, local decision making and some of the most competitive business loan rates. Our friendly loan experts will provide the personal service that can only come from a local banking leader. We are focused on you and your business.
Types of Loans
Term Loans to Purchase or Refinance Equipment


A business term loan is a perfect long-term financing solution for bigger investments such as equipment, business expansion, ownership restructuring, and capital improvements.
Vehicle and Equipment Loans 

Central Bank can provide business financing solutions for equipment and vehicle purchases to ensure that your business has the tools it needs to grow and thrive.
Commercial Real Estate Loans

Commercial real estate loans will finance purchasing, improving, expanding or refinancing commercial property. Central Bank works with all types of properties – Owner Occupied, Mixed Use, Multi-Family Dwellings, Income Producing Investment and Acquisition/Construction Lending – and will find the best lending solution to fit your business needs. 
Owner Occupied Construction and Permanent Loans

Construction and Permanent Financing for Income Properties

Small Business Administration (SBA)


If you're planning to start a business or expand an existing business, Central Bank is well-versed in Small Business Administration (SBA) loans. The SBA offers a variety of business loan programs designed to help business owners qualify for a traditional bank loan. Contact our SBA/USDA Loan Specialist.

7(a) Loan Program provides financial assistance for starting, acquiring and expanding a small business.
504 Loan Program provides financial assistance to growing businesses with long-term, fixed-rate financing for major fixed assets, such as equipment and real estate.
USDA Rural Development Loans


USDA Rural Development forges partnerships with rural communities, funding projects that bring housing, community facilities, business guarantees, utilities and other services to rural America. USDA provides technical assistance and financial backing for rural businesses and cooperatives to create quality jobs in rural areas. Rural Development promotes the President's National Energy Policy and ultimately the nation's energy security by engaging the entrepreneurial spirit of rural America in the development of renewable energy and energy efficiency improvements. Rural Development works with low-income individuals, State, local and Indian tribal governments, as well as private and nonprofit organizations and user-owned cooperatives.
Business Line of Credit

A business line of credit provides easy access to working capital to help accommodate seasonal credit demands of your business, along with fluctuations in your cash flow. A line of credit can help you acquire short-term assets, such as inventory, in anticipation of future sales.
               Ideal for short-term financial needs:
Working capital

Inventory needs

Seasonal fluctuations

Special opportunities and more

Competitive interest rates

Affordable payment terms

Use for almost any business need

Pay interest only on the amount you use

Reuse as needed without reapplying
Letters of Credit

Central Bank can help you structure letters of credit that meet the needs of your specific trade or standby transaction.
So remember, Central Bank offers:
Quick local decision-making

Competitive fixed or variable interest rates

Flexible terms and repayment schedules

Easy to apply

Customized loans to meet your budget

Personalized service for the life of loan

Friendly, experienced loan experts that are Focused on You!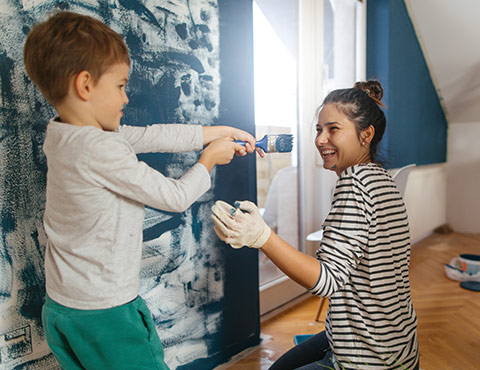 Business
Business accounts to cover all your bases
Check your balance, make deposits, transfer funds all without having to leave the office or store!